Perpetual Light Fund Winner 119
Auriestela, of Panama, Winner of the $50 Microenterprise Fund (November 2015)
This Light Award is sponsored by Great Mind Power Books and processed through Kiva.org.
A short time ago Auriestela started her own general store, in which she offers her clients various products. She is requesting a loan of $2,100 to buy a refrigerator and more equipment necessary for the arrangement of her products, as well as for the purchase of metal framework to be installed on windows with the aim of improving the security of the establishment.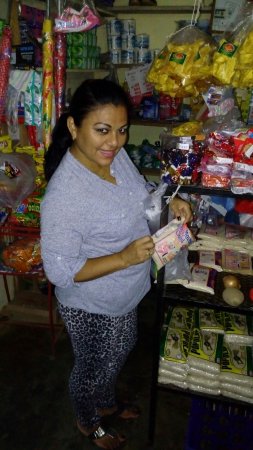 Congratulations to Auriestela in Panama!
For more information about other light workers, light resources, and light tools, see the navigation over to your left. Or learn more about the Perpetual Light Fund.
Learn more about Great Mind Power Books and start gaining Power into YOUR LIFE!
Potential Light Fund Recipients, keep sending your info. You may be next!
Christopher
Copyright Christopher Westra