Perpetual Light Fund Winner 116
Noura, of Egypt, Winner of the $50 Microenterprise Fund (August 2015)
This Light Award is sponsored by Great Mind Power Books and processed through Kiva.org.
Noura is 25, married and has a son and a daughter. She has a small fattening business. After fattening the cattle, she uses the milk to create butter and cheese for sale and for domestic use. She is requesting a 5000 EGP loan to buy a head of cattle to expand her project.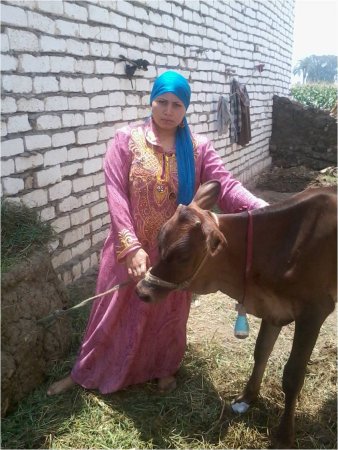 Congratulations to Noura in Egypt!
For more information about other light workers, light resources, and light tools, see the navigation over to your left. Or learn more about the Perpetual Light Fund.
Learn more about Great Mind Power Books and start gaining Power into YOUR LIFE!
Potential Light Fund Recipients, keep sending your info. You may be next!
Christopher
Copyright Christopher Westra