Perpetual Light Fund Winner 112
Cheng, of China, Winner of the $50 Microenterprise Fund (June 2015)
This Light Award is sponsored by Above Life's Turmoil and processed through Kiva.org.
Cheng is a 35-year-old farmer whose wife is also a farmer. They have three children who are in primary school. Also, he has to support his parents who are over 70 years old and help him to feed sheep.

Cheng began to feed and sell sheep two years ago. The income from sheep is used to support the big family in a happy life. As to the bad economic environment, the business has not gone well in this year, and it could not afford them the necessities of life. In order to support the family, Cheng hunted for another job as a construction worker near the city.

Cheng requested ¥20,000 from MicroCred to buy sheep to earn enough money. This is the third time he has borrowed money from there. He hopes their lives becomes better and better in the future.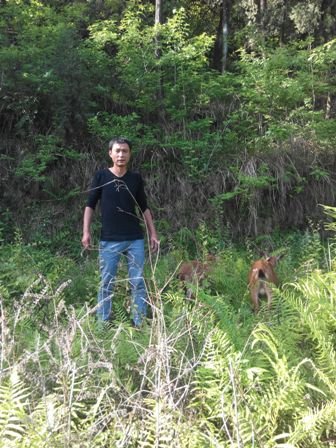 Congratulations to Cheng in China..!
For more information about other light workers, light resources, and light tools, see the navigation over to your left. Or learn more about the Perpetual Light Fund.
Learn more about Great Mind Power Books and start gaining Power into YOUR LIFE!
Potential Light Fund Recipients, keep sending your info. You may be next!
Christopher
Copyright Christopher Westra