Perpetual Light Fund Winner 110
Jane, of Uganda, Winner of the $50 Microenterprise Fund (May 2015)
This Light Award is sponsored by Above Life's Turmoil and processed through Kiva.org.
Jane is a member of Kikonda Savings and Credit where members hold each other financially accountable. Jane has three children and lives in Fort Portal, Uganda. She is a poultry farmer and also earns a monthly salary that adds to her income. She is facing challenges of price fluctuation of maize and fish that hinder progress of her business. However, she is working very hard to extend her business to new areas to yield more income. Jane has asked for a loan to buy poultry feed.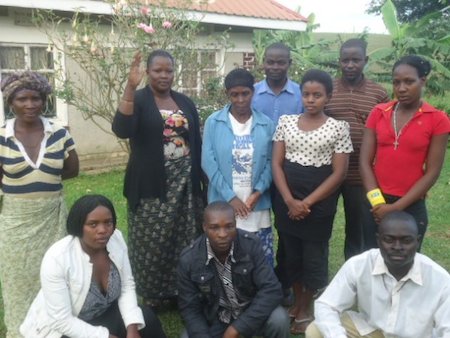 Congratulations to Jane in Uganda..!
For more information about other light workers, light resources, and light tools, see the navigation over to your left. Or learn more about the Perpetual Light Fund.
Learn more about Great Mind Power Books and start gaining Power into YOUR LIFE!
Potential Light Fund Recipients, keep sending your info. You may be next!
Christopher
Copyright Christopher Westra