Perpetual Light Fund Winner 107
Ponikem, of Suriname, Winner of the $50 Microenterprise Fund (February 2015)
This Light Award is sponsored by Great Mind Power Books and processed through Kiva.org.
Ponikem is 47 years old and has a farm where she keeps ducks and chickens. She lives with her husband and a school-aged child.

Besides keeping chickens and ducks, she also plants vegetables and sells various types of pastries on her bike to meet the needs of her family and to pay school fees for her child. Ponikem is planning to renew her chickens' pen, for which she also needs to treat the surface by land filling. She is lacking finances to do this and approached Seva MFI for a loan of SRD 2,500.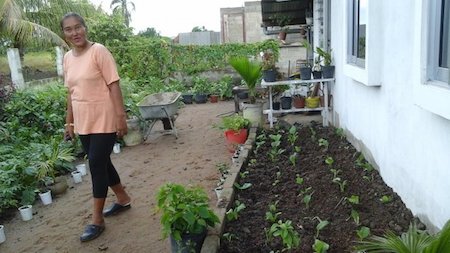 Congratulations to Ponikem in Suriname..!
For more information about other light workers, light resources, and light tools, see the navigation over to your left. Or learn more about the Perpetual Light Fund.
Learn more about Great Mind Power Books and start gaining Power into YOUR LIFE!
Potential Light Fund Recipients, keep sending your info. You may be next!
Christopher
Copyright Christopher Westra