Perpetual Light Fund Winner 104
Ikechukwu, of Ozubulu, Nigeria, Winner of the $50 Microenterprise Fund (December 2014)
This Light Award is sponsored by Great Mind Power Books and processed through Kiva.org.
Ikechukwu is 34 years old and a father of 1; he owns a mill in his village and has a very big extended family to care for. He is very excited with the project considering the fact that many farmers in his village including him will be lifted out of poverty by this easy loan assessment initiative.
With this loan, Ikechukwu hopes to store more palm oil this season so as to increase his income; this will help him to meet up with his family responsibility, especially that of finishing the construction of his two rooms apartment. He also wants to setup a business for his wife at the local market and also buy additional equipment for his mill.

Ikechukwu and his group members thanks all those who lovingly contribute to their loan.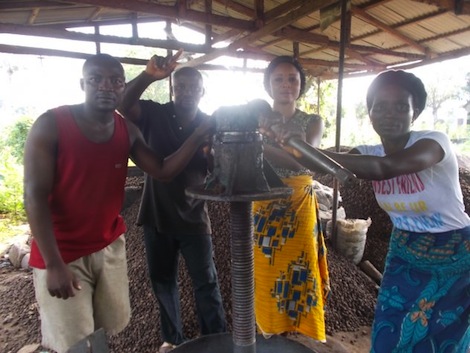 Congratulations to Ikechukwu in Nigeria..!
For more information about other light workers, light resources, and light tools, see the navigation over to your left. Or learn more about the Perpetual Light Fund.
Learn more about Great Mind Power Books and start gaining Power into YOUR LIFE!
Potential Light Fund Recipients, keep sending your info. You may be next!
Christopher
Copyright Christopher Westra