Healing with Emotional Freedom
Featuring Randy Jensen: Come to Your Place of Healing with the Emotional Freedom Technique
Transforming emotions is simple. Yes, creating the emotion you want is simple, yet not always easy. We all practice emotional habits and it takes some learning to change these to more empowering habits full of light and clarity.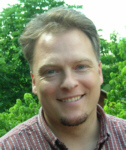 As a light worker Randy Jensen, EFT-ADV is a personal performance coach and energy practitioner working with people who desire significant improvements in their life experiences. Find out more below...

Whether you are seeking for potential relief from chronic pain; non-beneficial
habits; or feelings of inadequacy, or if you are embracing the creative reality
of your light-filled existence and desire to more fully realize your potential--
Randy offers powerful and profound assistance in your journey.

With an emphasis in EFT (Emotional Freedom Technique), Randy utilizes empathy, intuition, and energy-meridian alignment in a proven system to help you more fully live the life you desire. As your entire being comes to know and recognize your beauty and light, life becomes a state of being filled with creative joy.

Below are just some of the potential benefits available to you by working with
Randy to achieve exactly what you want in your life:

*Abundance Consciousness
*Freedom from money blocks
*Health and Energy Enhancement
*Freedom from limiting conditions
*Joyous Relationships
*Freedom from loneliness
*Self-acceptance and joy

Randy agrees with me that "Light is Real" and is ready to use his skills to assist you to your "Place of Healing". He does phone consultations, so you can contact Randy no matter where you live.
You can contact Randy at Emotional Freedom For You, or by clicking on the button below.

Note - Randy is the husband of Apryl Jensen, author of Everyday Manifesting, so they are partners in life enhancement.
Christopher

Copyright Christopher Westra | Emotional Freedom Technique